Consortium members
---
HAPPI has 12 European partners from France, the United Kingdom, Germany, Italy, Belgium, Luxembourg, Austria and Spain and includes healthcare central purchasing organisations, innovation and procurement experts and academic institutions.
AUSTRIA: The Federal Procurement Agency (FPA) (Bundesbeschaffung GmbG)


Bundesbeschaffung GmbH (Federal Procurement Agency, FPA) was founded in 2001 by the Federal Procurement Agency Act (FPA Gesetz) as a strategic procurement organisation to provide central procurement services to the federal State, in particular to negotiate framework contracts and make them available to the Ministries. Its primary tasks are to bundle requirements to obtain better prices and terms from suppliers and to standardise public purchasing to reduce processing costs and legal risks. The FPA is a non-profit organisation providing free services to their mandatory clients. Federal Ministries are obliged to order from these contracts – unless they are able to obtain the same product to better conditions. Other public sector organisations like universities, communities, states, state-owned organisations may take advantage of FPA's contracts and services. The health procurement field is one of the BBG's important growing areas. At the moment, we are counting 64 different legal entities of the Austrian health sector as BBG customers.

Mag. Barbara Pinter

Barbara is the head of the purchasing department for health and services in the FPA.

After obtaining her Masters degree in European Economy and Business Management, Barbara worked in the purchasing departments of several Austrian companies, ranging from SMEs to multi national companies. With the in depth knowledge she acquired during those more than 15 years of experience in the private sector, she joined the FPA in 2003 and became the Head of the purchasing department for Health and Services. There she is responsible for a procurement volume of 190 Million Euro and is managing several different projects within the Austrian health sector. In the HAPPI project, Barbara will be the technical expert concerning the Austrian health sector.

MMAg. Stefan Wurm

Stefan is project leader for the fields innovation, sustainabkle procurement and SMEs in the FPA.

After graduating from the Vienna University of Economics and Business administration, Stefan started his career at a consulting firm, where he was working on projects with the Austrian Ministry of Finance, the Austrian Ministry of Health and the local Viennese government. He left the company when he was offered a job as the CEO and project manager at the Catholic Action Austria. At his current position in the Austrian Federal Procurement Agency, Stefan is responsible for developing and implementing strategies concerning innovative and sustainable procurement as well as for SMEs. As the project leader of the Innobooster inLIFE project he gained valuable international experience. His main focus point in the HAPPI cooperation is innovation and it's measurement.

Dana Mitea, MES

Dana is the legal advisor for international projects as well as project manager.

Dana started her career as the assistant with advisory duties to a member of the European parliament. At the same time she was repeatedly consulted as a short term expert for a Twinning Project in the field of public procurement verification procedures by the Unit of Coordination and Verification of Public Procurement (UCVPP) of Romania This and her two Master degrees in law and European Studies made her an expert in the field of international cooperations. Her task in the FPA is thus not only legal advisory but also project coordination of international projects. She is the leader of the Work Package 4 – project management in the Innobooster project.

In the HAPPI project, Dana will support both project management as well as the legal department

Mag. Wolfgang Pointner

Wolfgang is the head of the legal department in FPA.

In his 15 years of work in the public sector, 6 of which he's worked for the FPA, Wolfgang could gain an insight into many different areas in the intersecting field of law and public management. He published several guidelines concerning EU law and how it is to be applied in the member states and is a key expert for Twinning Projects. He has lead 3 projects so far and is particularly interested in the aspect of cross boarder procurement.

Angelika Knabl, Bsc.

Angelika is project administrator for international, innovative and sustainable procurement projects.

During various internships, Angelika has gained insights to the controlling, administration and project management of both private and public organisations. After graduating from the Vienna University of Economics and Business administration she started working in the department for innovation and sustainable procurement in FPA. There she coordinates international projects such as the Innobooster inLIFE project, GPP 2020 and several national PCP projects. She supports the development and implementation of both innovation and sustainability strategies and serves as a consulting point for internal and external partners.

In the HAPPI project, Angelika is responsible for all administrative, organizational and communication matters.

SPAIN: FIBICO


FIBICO (Foundation for Biomedical Research of Cordoba) is a non profit organization dedicated to promote scientific research and technological development in biomedicine. It services more than 10.000 professionals across the region of Cordoba, in the south of Spain. FIBICO is the managing body of the Maimonides Institute for Biomedical Research in Cordoba. The IMIBIC, located at the Reina Sofía University Hospital of Cordoba (RSUH), is made up of a group of researchers committed to carrying out high quality research, with the main focus on translational research, with the aim of improving the quality of life of the population at large through a better understanding of the most common health problems. In addition, they are involved in training new researchers and facing new challenges, which allows them to stay one step ahead of the field. As a hospital institution we have the infrastructures, capacities and expertise to face up to the challenges that the European Union consider of great importance, such as ageing well. The Reina Sofia Hospital has more than 1300 beds and takes part in many clinical trials (around 10 lines). Fibico is an Associate Member of the HAPPI Consortium.


Contact details: Carlos González Navarro, Head of Innovation Department / TTO, innovacion@imibic.org , (+34) 671 597 656 / (+34) 957 736 484


Website: www.imibic.org

Carlos González Navarro


BSc from the University of Granada, Masters degree in Biotechnology Management from ALITER Internatinal Business School of Madrid and Masters degree in Traslational Biomedical Research from the University of Córdoba. He began his professional path on the Technology Transfer field by working at the Technology Transfer Office of the Andalucian Public Health System, where he managed a wide portfolio of research results and transfer activities, from the regions of Cordoba and Huelva, additionally supporting the tasks in Granada, Almería and Jaén. During this period he managed several public-private license and collaboration agreements. In 2012 he joined the Maimónides Biomedical Research Institute of Cordoba as Head of the Innovation Department, where he continues managing the research results of the Institute and promoting the public-private alliances.

Carmen González Alegre


BSc from the University of Granada, Masters degree in Biotechnology Management from ALITER Internatinal Business School of Madrid and Masters degree in Traslational Biomedical Research from the University of Córdoba. He began his professional path on the Technology Transfer field by working at the Technology Transfer Office of the Andalucian Public Health System, where he managed a wide portfolio of research results and transfer activities, from the regions of Cordoba and Huelva, additionally supporting the tasks in Granada, Almería and Jaén. During this period he managed several public-private license and collaboration agreements. In 2012 he joined the Maimónides Biomedical Research Institute of Cordoba as Head of the Innovation Department, where he continues managing the research results of the Institute and promoting the public-private alliances.
ITALY: University of Turin


The University of Turin (UNITO), founded in 1404, is one of the oldest Italian universities and has a long lasting tradition of international activities. UNITO is a large organisation with around 70,000 students, 300 PhD candidates, 1,800 postgraduate and post-doctoral students and 2,025 Professors and researchers. The annual research publications include over 2,200 articles on scientific journals and 244 books (data referring to the last 5 years). It carries out scientific research and courses in all disciplines, except engineering and architecture. After a national reform in 2010, the university is now organised into 27 departments, carrying out both research and education.

Prof. Gabriella M. Racca and Dott. Silvia Ponzio are members of the Department of Management (in the section of Law for Economics – Public Law). The research interests of the law section of the department concern public services, public contracts and public procurement, Public Private Partnership, public liability and compensation for damages; accountability of public administrations. Recently the research interests have also focussed on collaborative procurement, central purchasing bodies and framework agreements, particularly in European healthcare systems, and sustainability (environmental and social considerations) in public procurement. A particular focus is now on the entire process of public procurement from the definition of needs to the execution and payment stage.

Gabriella M. Racca
Gabriella is Professor of Administrative Law and she has been Deputy Dean at the Faculty of Economics at the University of Turin, Italy. Her research interests include public procurement, Public Private Partnership, collaborative procurement and central purchasing bodies. She is a member of the scientific board for the Master of Science in Public Procurement Management for Sustainable Development organised by the International Training Centre (ITC – ILO)
She is member of the ius Publicum Network, the Public Contracts in Legal Globalisation, and of the European Procurement Law Group. Gabriella is co-editor with Prof. Chris Yukins of two books: Integrity and efficiency in sustainable public contracts, Bruylant, Bruxelles, 2014 (link) and Joint Public Procurement and Innovation: lessons across borders, Bruylant, Bruxelles, 2019 (link) – some chapters are available at this link. She has been published in the Public Contract Law Journal in 2011 (Competition in the execution phase of public procurement) and in the Public Procurement Law Review in 2010 (Collaborative procurement and contract performance in the Italian healthcare sector: illustration of a common problem in European procurement)

Silvia Ponzio

Silvia is assistant professor of Administrative Law at the Management Department – Law Section of the University of Turin where she teaches administrative law, public law for economics and public contracts law.
She has been a member of the research unit of the University of Turin (headed by Prof. Gabriella M. Racca) looking at contractual autonomy of health authorities: object limits, organisational structures and cost efficiency. This is part of the research Program of Relevant National Interest (PRIN) on health service organisation in a comparative perspective: the Italian model of "aziendalizzazione". This work is undertaken with the research units of the University of Perugia, University IUAV of Venice and University "G. d'Annunzio" of Chieti-Pescara.
Silvia writes for Italian, French and international reviews: "Il Foro amministrativo – Consiglio di Stato", "Urbanistica e appalti", Nel Diritto.it web-review, Ius Publicum Network Review and Droit Administratif
Since 2010, Silvia has been a member of the Diritto amministrativo Collaborators' Board and of the ius Publicum Network Review (www.ius-publicum.com). She is also a member of the Public Contracts in Legal Globalisation (www.contrats-publics.net), and of the Procurement Law Academic Network (http://www.planpublicprocurement.org/main/).

UNITED KINGDOM: BITECIC Ltd


BITECIC Ltd is a UK-based organisation offering a unique combination of knowledge, expertise and practical capability in technology evaluation to a broad range of clients active in health technology innovation.

We have specialist knowledge and understanding of the healthcare technology sector, and our expertise includes: biomaterials and medical device evaluations; pre-clinical assessments; development support; project management; market intelligence; innovation infrastructure; project monitoring and access to funding.

Brian Winn
Brian is a Partner at BITECIC, a consultancy in the healthcare technologies sector. Brian is a Fellow of the Institution of Engineering and Technology and after graduating from City University, London, he initially worked for his industrial sponsor Marconi Avionics (now part of BAE Systems) on acoustic processing systems.
He then moved to Computing Devices Ltd (now part of General Dynamics) and worked on a number of technological 'firsts', including the first software controlled airborne weapon release system, the first LCD to be deployed in the cockpit of a fighter aircraft and the first high resolution airborne helical scan recorder. Later he became a Director of the international engineering consultancy Mott MacDonald, in their Systems and Telecoms division working in fields as diverse as Oil and Gas, Power Generation, Transportation, UK MoD, UK Emergency Services and Health. Following a period with Pera Innovation he helped set up and establish the final NHS Innovation Hub and later became the Head of the NHS National Innovation Centre, introducing the concept of 'unmet needs' as a focus and outlet for innovative talent and establishing an engineering 'performance specification' approach to developing them.
Richard Stack
Richard is a Partner at BITECIC Ltd and is involved with the requirements mapping and development of the DARS database system for the HAPPI project. Richard is an experienced programme and project manager with many years of experience across the UK Public and Private sectors.
Richard started his career in the electronics and technology industry before working for tier one consultancies such as KPMG and boutique change management organisations. Assignments have included the UK Home Office, NHS, education sector and the set up of the London Olympics 2012 Government Programme Office. The past five years have been focused on healthcare technology projects for the NHS in the UK. Richard is a member of the Institute of Consulting.
Chris Ansell
Chris is responsible for the development and maintenance of the HAPPI website and the online submission and review tools.
After gaining his PhD, Chris spent the early part of his career in biomaterials research and development with a major international medical device company based in the UK. He joined BITECIC Ltd in 2003, taking the opportunity to pursue a long-standing interest in health-related information technology. Chris specialises in online systems, including websites, portals and other online infrastructures with a medical technology focus. He is a Fellow of the Royal Society of Chemistry and a Professional Member of the British Computing Society.
UNITED KINGDOM: NHS Commercial Solutions


Established in 2007 and based in Surrey, England NHSC covers an area that comprises of 28 NHS organizations, for an annual Procurement volume of 1.8 billion€. NHSCS provides a wide range of procurement and commercial services, consistently delivered high quality procurement and supply chain projects, commissioning procurement support, cutting edge e-enablement and wide ranging stakeholder engagement.

The NHSCS team represents a vast range of commercial experience in procurement, supply chain, project management, e-enablement, finance, and marketing / public relations, with backgrounds in both the public and private sectors.

NHS Commercial Solutions is at the fore front of delivering commercial and procurement initiatives which have provided cash releasing savings, best practice contracting, efficiencies and benefits to the NHS in the south east region of England.

Alyson Brett, MCIPS, MBA

Alyson is the Chief Executive of NHS procurement organisation, NHS Commercial Solutions. Alyson is involved in the procurement process for the project, supporting the marketing and communication of HAPPI and organising the London info-day.

After graduating from Kings College and the London School of Economics, Alyson began her career in the retail procurement sector and then as an NHS graduate trainee, continuing as a procurement professional ever since. Prior to her appointment as the Chief Executive of NHS Commercial Solutions in July 2007, Alyson was the Procurement Director for the Surrey and Sussex NHS Supply Management Confederation, and has held a number of strategic and operational senior roles along the way, as well as completing an MBA from Reading University.

Having worked as a procurement professional in the NHS for 32 years – 14 of which have been within collaborative working environments – Alyson is firmly convinced of procurement's key role in the delivery of quality improvements, as well as in the achievement of value for money. Alyson has a strong commitment to building and developing strategic partnerships designed to improve patient care. Alyson is a member of the Chartered Institute of Purchasing and Supply.

Jane Harrison, MCIPS

Jane is the Procurement Director of NHS procurement organisation, NHS Commercial Solutions. Jane is involved in the procurement process for the project, supporting the marketing and communication of HAPPI and organising the London info-day.

Jane began her procurement career at a large NHS acute hospital in the South East of England supporting the hospital in procuring a wide variety of goods and services. During her career, Jane has experienced procurement within the healthcare sector at local, regional and national levels. Her current role as Procurement Director at NHS Commercial Solutions involves leading a team that provide a wide range of procurement and commercial services to over 25 NHS trusts.

Since 2005, Jane's roles have been in collaborative procurement environments experiencing the procurement of goods and services from all sectors. She believes that collaboration is essential to achieving the goals for healthcare procurement and continually developing best practice procurement. Jane is a member of the Chartered Institute of Purchasing and Supply.
ITALY: Società di Committenza Regione Piemonte


SCR Piemonte S.p.A. is the Central Purchasing Body of the Piedmont Region in Italy. Established in 2007, SCR aims to standardize public procurement and optimize selection procedures at regional level in specific and strategic categories: infrastructure, transportation, telecommunication and health sector.

SCR-Piemonte puts in place framework contracts of goods and services. These framework contracts are mandatory for regional contract authorities and healthcare contract authorities (21 healthcare agencies) and non-mandatory for the other local authorizes such as provinces, municipalities, universities and schools.

SCR covers 300 public authorities for an annual procurement volume of 550 million€ in both standard categories (energy, natural gas, paper, office stationery) and the health sector (such as medicines, needles and syringes, infusion solutions, vaccines, dressings and bandages)
Adriano Lelli

Adriano is the Purchasing Director for S.C.R. Piemonte, the central purchasing body of the Piedmont Region.

Adriano initially worked as an assistant to the production manager in a paper mill. In 1998, he began working for a public Consortium, founded by the Piedmont Region, the University of Turin and the Polytechnic of Turin, whose aim was to promote the modernisation of local administration by using the most advanced information and IT-based tools. In 2003 he project managed the implementation of an e-procurement system for local public administration bodies. Four years later he was appointed the chief of the procurement department of the Consortium and has been involved in national and European projects related to e-procurement process definition and standardisation. Adriano holds a diploma in Management Engineering.
GERMANY: ICLEI (Local Governments for Sustainability)

An association of over 1,200 local governments that represents the interests of local authorities within the United Nations and at international policy forums.
A movement driving positive change on a global scale through programmes and campaigns on local sustainability.
A resource centre offering information, tools, networking, training and consulting services.

ICLEI has been working on sustainable procurement for over 15 years – helping support public authorities in implementation, spreading awareness of the concept, developing new approaches, and encouraging policy developments at the European and international level.

ICLEI is involved in a variety of sustainable public procurement (SPP) initiatives and projects, hold events on SPP and co-ordinate networking activities. For more information on these initiatives and activities, please visit ICLEI's Sustainable Procurement Resource Centre.

Marlene Grauer

Marlene is a Project Assistant in ICLEI's Sustainable Procurement Team. For the HAPPI Project, Marlene is participating in a study aimed at identifying the main European procurement organisations that are involved in healthy ageing.

Before joining ICLEI Marlene was a consultant for the German Development Cooperation (GIZ) in Ecuador and Nicaragua where she worked on the implementation of ecosystem services and administrative decentralisation. Marlene has a Master Degree in Environmental Economics.

Marlene is currently involved in a number of European projects aimed at promoting sustainable and innovative public procurement within public authorities including the Procurement of Innovation platform. The platform provides information and support on the use of public procurement as a mechanism for procuring innovative solutions under an initiative of DG Enterprise and Industry (European Commission).

LUXEMBOURG: Fédération des Hôpitaux Luxembourgeois (FHL)


FHL was founded in 1948 and, since 1965, exists as a notforprofit legal entity (asbl). The aim of the FHL is to defend the professional interests of Luxembourg hospitals and facilitate all types of progress in hospitals, notably, patient welfare.

FHL plays a key role in providing support to the hospital sector, advising on the challenges it faces. It works alongside its members in a network involving all healthcare stakeholders and, in the interest of the patient, puts the emphasis on quality services. The activities of the FHL are very diverse, ranging from ad hoc assistance for matters related to law, economic analysis, budget negotiations, hospital statistics, purchasing, IT, medical physics, energy management, to issues related to safety, hygiene, quality, or norms, etc. The FHL negotiates a collective labour agreement with trade unions for employees of hospitals and runs an occupational health service. The FHL generates part of this work in partnership with the National Health Insurance and other institutions in Luxembourg.

In recent years, FHL is also committed to setting up appropriate training programmes for hospital managers. In this global context, the FHL has developed an intense activity via committees and workshops with active participation of multidisciplinary actors from hospitals and elsewhere. FHL is also active in working groups in ministries and other official institutions. FHL represents Luxembourg hospitals and hospital managers in international hospital institutions.

Website

Luc Waisse

Luc's role at FHL involves management of its activities as a central purchasing body, conception and implementation of joint purchasing projects, and advising hospitals in common projects. Luc is a legal advisor to the HAPPI project.

Luc has 10 years experience of legal advice, negotiation and dispute resolution in complex technical projects. He has worked in law firms as an associate specialised in advising administrative authorities and international companies on real estate deals, and civil, commercial and administrative litigation.

Laure Pellerin

Laure is in charge of developing activities in purchasing and medical physics, provides financial advice to hospitals, and implements key projects for the FHL. Laure represents the FHL at international organisations and is involved in the HAPPI project as a coordinator.

Laure has 20 years experience of managing complex projects and technical activities and has worked in consulting companies as a project manager specialising in statistical cooperation; in the industry as a financial analyst; and in the health sector as an economic advisor. Laure has a track record in setting up administrative structures, managing projects and supervising teams.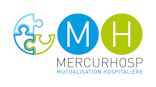 BELGIUM: MercurHosp – Mutualisation Hospitalière

MercurHosp is a Procurement network of 11 hospitals and 9 nursing homes in the Bruxelles-Wallonie Region.

Pooling of all forces within MercurHosp helps to achieve a high level of skills and negotiation. Generalization of regulations on public procurement applicable to private hospitals is also an opportunity to join forces hospitals concerned. The goal is to improve care and services for patients while maintaining a high level of quality and expertise.

MercurHosp's network covers about 6000 beds and 900 million€ of annual procurement volume.

FRANCE: Ecole des Hautes Etudes en Santé Publique (EHESP)


The EHESP School of Public Health is a leading scientific, cultural and professional public institution under the authority of the French Ministries of Health, Welfare, Higher Education and Research. EHESP is located in Rennes and Paris. It recently extended its scope to cover new specialties, diplomas and to provide France with an outstanding, internationally recognized School of Public Health.

The EHESP has four missions:


to provide initial training for senior public sector managers and inspectors in the health and welfare services: Hospital director; Director of health, welfare and care facilities; Director of care services; Health and welfare service inspector; Public health medical inspector…
to provide higher education in public health, in close partnership with other institutions: EHESP offers training for senior management in health and welfare services, in a national and international context (Masters, Advanced Masters, Engineering and Doctoral Degrees, including a Master of Public Health and an Executive Health MBA (taught in English))
to contribute to research in public health
to promote international relations, in particular through exchanges with similar educational institutions

Alain Mourier

Alain lectures in public procurement and the hospital supply chain at the Institute of Management (EHESP). He also collaborates in the development of Resah-idf. As part of the HAPPI project, he is working with ICLEI on a study to identify the main European procurement organisations that are involved in healthy ageing.

Alain has over 20 years experience working in the healthcare sector at four hospitals and university hospitals, especially in the role of finance and information systems director but also as a procurement director. He holds a post-graduate diploma in public law and is a former student of EHESP.

FRANCE: BPIFRANCE


Bpifrance was created by merging OSEO, CDC Entreprises, FSI and FSI Regions. Bpifrance offers to companies a continuum of funding for each key stage of their development. With a strike force of 42 billion Bpifrance supports the financing of the French economy. Located in the heart of the territories and in partnership with the Regions, Bpifrance offers a range of financing adapted to regional needs and takes 90% of decisions regions.

To strengthen the international business development, Bpifrance will simplify access to dedicated devices for export. Bpifrance finance innovation since the support for R & D to strengthen capital for innovative companies to make France a great country innovation projects.

With Bpifrance, companies have a powerful, effective and close contact to meet all of their financial needs, innovation and investment.

Website

Jacques Gautray

PhD in Electronics – University of Bordeaux,

European Project Manager for 3 Europe INNOVA projects,
Contact point for French-Indian partnership – International Department of Bpifrance,
National Contact Point for SMEs in 2012

Professional background

Managing Director of 3 regional departments for 7 years in Nord Pas de Calais, Champagne Ardenne and Paris supporting and funding start-ups, incubators, HiGrowth SMEs. From 2003 to 2005, he was Bpifrance national coordinator for European IRC network and was the contact point for the IRC project officer.

Joined the Department of European Partnership in September 2008 as a senior project manager and is in charge of three EU projects in the fields of eco-innovation:

KIS PIMS – services in renewable energy,
REMake – Eco innovation in recycling and resource efficiency,
GreenConServe – services in intelligent and sustainable buildings.

Think Tank member of Episis for Bpifrance

Since September 2010, responsible for promoting bilateral partnership between French and Indian companies.

Christian Dubarry

Christian is in charge of European Commission (EC) affairs, the agency's activities supporting the participation of SMEs in EC R&D programmes and Bpifrance's involvement in networks such as National Contact Points, Enterprise Europe Network and other EC projects. For the HAPPI project, he is working within the Bpifrance team to deliver the planned activities.

Previously, Christian has been in charge of several regional programmes supporting innovation and internationalisation of companies and has worked in the automotive industry. He graduated from Ecole Centrale Marseille.

Sylvie Cogneau

Sylvie works in the Development and Marketing Department of Bpifrance and is in charge of sourcing funding, loans and other support services to help SMEs launch and market their innovative solutions to the commercial market and open dialogue with big companies and procurement organisations.

She began her career in ANVAR, brokering new technologies between public laboratories and private companies. Then she chose to work as an operational officer and manager for the financing of innovative projects driven by SMEs in the Ile-de-France Region. Sylvie was also the deputy Chief Officer for Communication and was in charge of the promotion of innovation. She is a specialist in intellectual property rights in the field of collaborative and innovative projects and, in this domain, has worked for the international EUREKA network as a project officer for the implementation of new methodology for project assessments.


FRANCE: Réseau des Acheteurs Hospitaliers d'Ile-de-France

Created in 2007, Réseau des Acheteurs Hospitaliers d'Ile-de-France is a public non-profit organisation that leverages the purchasing power of hospitals and nursing homes in Ile-de-France (Paris Region). Resah-idf is working for the benefit of 135 hospitals and nursing homes.With 42000 beds and a procurement volume of 1,5 billion€, Resah-idf enables the pooling and standardising of needs in order to create economies of scale. Resah-idf can thus launch procurements or central purchasing orders and negotiate framework agreements that can be made available for the institutions of its network. Consistently, Resah-idf is seeking for innovative solutions likely to improve the effectiveness of care delivery.

Active at the international level, Resah-idf is involved in several networks, such as the International Hospital Federation, HOPE (Association of European Hospitals) or the OpenPEPPOL association. Resah-idf is a founding member of EHPPA (European Health Public Procurement Alliance), an association aiming at pooling Hospital Procurement at the European level. Resah-idf is also a partner of the INNOCAT project, coordinated by ICLEI and funded under the CIP. INNOCAT, a European PPI project, brings together public and private buyers interested in the procurement of innovative and sustainable solutions for catering.

http://www.resah-idf.com